Cyprus Villa for Rent Accomodation
More info: this villa for rent and the local Cyprus village
Bedrooms in Cyprus villa for Rent
Flora and Fauna in the villa Garden
Retreat in Cyprus village villa for rent
Marriage Weddings Cyprus Honeymoons villa
Cyprus Villa for rent Village Vacinity
Photos: Old Mill House and Vacinity
Local Mountain Views near the villa for rent
Walking, Rambling, Hiking, and Cycling
Village birdlife, birdwatching, and wildlife near the villa for rent
Cyprus Village Easter Celebrations
Cyprus Village Locals near the villa for rent
Limassol & Cyprus with extra photos
Cyprus
Villa Rental Rates and Availability
Miscellaneous - Cyprus Golfing Holiday extras and Cyprus Villa Rental Sitemap
Cyprus Villa for Rent: Old Mill House
The Old Mill House Cyprus villa for rent is possibly in the most tranquil village location for a retreat guaranteeing a refreshing Cyprus holiday. It is a stone-built villa bungalow that once housed horses which worked a mill. This Cyprus villa was rebuilt and refurbished to expose stone walls and oak beams as its key features, alongside Western mod-cons. When staying at this Cyprus villa for rent, Limassol, the nature around will thoroughly enchant you. Birdsong is heard all day, whilst traffic is a memory of your past. Mountain views compete with anywhere, and the climate is stunning; some say Cyprus has over 330 days of sunshine per year. This Cyprus village consists of no more than 10 houses and has its own orange grove. The most idyllic Cyprus villa for rent.
Cyprus Villa for Rent: an idyllic Local Cyprus Village Area - Klonari (the village) is easily accessible with good roads that provide Limassol beaches only 20-25 minutes away. The dual carriage way is 15 minutes drive and provides rapid access to many Cyprus attractions.

This Cyprus villa location allows for a vast array of walks and is only one minute from a British-run golf club (Vikla Golf), frequented by many ex-pats. The golf club has a swimming pool (guests are welcome for a donation), bar, and serves sandwiches and snacks. An exquisite Cyprus golfing holiday: Cyprus Villa for Rent - Cyprus Golfing Holiday close to Vikla Golf club www.vikla4golf.com.
The stunning church across the road from this Cyprus villa for rent is thought to be 16th century and contains wonderful, original frescos. The lady who lives opposite this Cyprus villa has the enormous key that allows you to view this fantastic marriage of Cyprus history, village religion, and art.

This Cyprus villa for rent, and Cyprus village, are ideal for bird watching/ornithologists, mountain walkers and amblers, nature lovers, and Cyprus golfing holidays. Children can play in a very quiet area, adults can enjoy the peace and tranquility of the Cyprus village and location, which is only a short drive from the Cyprus beaches and Limassol city (the second biggest in Cyprus). Limassol has bars, restaurants, beaches, a port, a castle, museums, compact shopping centre, and much more. The next nearest village, Kellaki, is five minutes from Klonari and contains a further delightful church, café, and a small supermarket that sells all daily essentials. A great variety is possible from this Cyprus villa for rent accommodation.
Why Rent a Cyprus villa, Limassol? This villa for rent is close to Limassol, which has everything for everybody. All your family/group needs can be catered for. Beaches, golf, shooting, theme parks, museums, historical sites, mountains, water sports, clubs, pubs, shops, cafes, a port, and much besides. Limassol is perfect for a Cyprus villa for rent or Cyprus Golfing Holiday and Limassol town is very close to this Cyprus Villa for Rent.
More info: Cyprus Villa for Rent and Cyprus Golfing Holiday
The most tranquil
Cyprus Villa for Rent!
Adverts
Golf Travel and Gifts with Free links@golfbytes.com
3D Animated Flags--By 3DFlags.com
Musicians-Search.Net - A searchable database of hyperlinks for musicians.
Rent Cyprus villas The Olympians Latchi Beach villa is a group of 11 luxury beach villas on the beach at Paphos, Cyprus ideal for family holidays.
Click Here to Visit Holidays On Cyprus Top 100 Sites Warsaw Hotels, Hotel in Warsaw Poland Hotel in Warsaw, Great choice of hotels and apartments
http://www.ownersrentals.com
Directory of Cyprus hotels and accommodation - add your web site to Seniority for free
Vacation Apartment or Villas for Rent in Cyprus and worldwide.
Vacation by Renting or Home Exchange Property/Apartments/Houses
Villas/Cottages in USA, America, Canada, Spain, England and Worldwide.
We are in: Holiday Home Pages - the directory of cottage, villa and apartment holiday rental suppliers
Online Shops Comparison Shopping the entire Planet Online!
http://www.cypruselfcatering.com/
Buy a Property in Cyprus - Visit Cyprus Dream Property
We're listed the Adventure Vacations Directory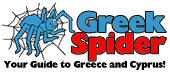 Cyprus Airways - Best Air fares from/to Cyprus
Scheduled flights from/to Cyprus - Europe, Middle East & Gulf - Best Fares and Outstanding Service